RantWoman answered the call. Adult Religious Education this month is doing a whirlwind one-month tour of Quaker women in history. RantWoman has been asked to present about Mary Mendenhall Hobbs, a figure from North Carolina Yearly Meeting about whom, prior to a Saturday night internet binge, RantWoman knew NOTHING.
Whether or now RantWoman now knows enough to set the framework or at least to hold her own until the presentation whizzes on to someone else is shortly going to be in God's hands.
Resources RantWoman has found helpful:
NCYM Quakers
http://ncpedia.org/quakers
Mary Mendenhall Hobbs
http://ncpedia.org/biography/hobbs-mary
Mary's HUsband Lewis Lyndon Hobbs
http://ncpedia.org/biography/hobbs-lewis-lyndon
Charles Duncan Mciver
http://ncpedia.org/biography/mciver-charles-duncan
Mary and Lewis Lyndon Hobbs' son Allan Wilson Hobbs
http://ncpedia.org/biography/hobbs-allan-wilson
Hobbs and Mendenhall family papers
http://www2.lib.unc.edu/mss/inv/h/Hobbs_and_Mendenhall_Family.html
http://gcvxodinprod.guilford.edu/blog/2013/02/26/lecture-focuses-on-mary-mendenhall-hobbs-march-4/
JamesTown News: Mendenhalls led the area in Education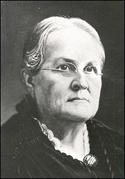 Mary Mendenhall Hobbs
The Power of Feminity in the New South via Google Books
Note to self: YES, one of these days DEFINITELY invest the time to figure out Google Books navigation with Mr. JAWS. One of these days. Looks like a cool book.